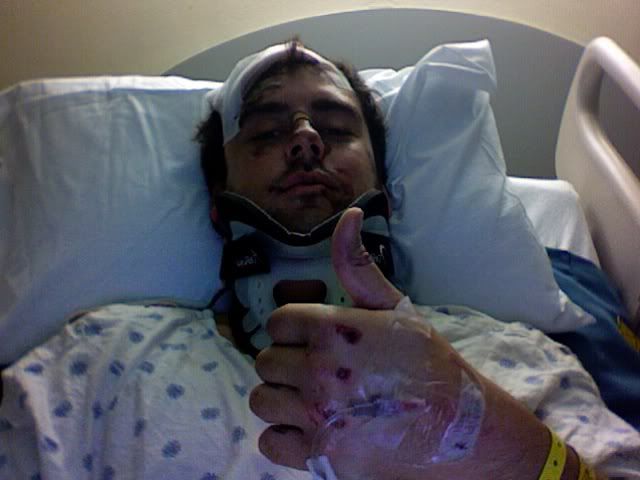 W
hile riding his bike home on Saturday night, Riverboat Gamblers guitarist Ian MacDougall was struck by a car, sustaining a broken hip, broken wrist, and hemorrhaging under his skull as a result.
MacDougall spent two days in Brackenridge Hospital's intensive care unit, before being moved into his own room. He will undergo physical therapy while he awaits the results of various X-rays and MRIs.
His bandmates have set up a PayPal donation account so fans, friends, and family can help with MacDougall's mounting pile of hospital bills. If this band's music has ever brought you an ounce of enjoyment, I would strongly consider donating.
Click here
or on the photo to visit the donation site.
In other local biking news, the City of Austin this week is starting a pilot program for cyclist protection. Included in the program are "sharrow" street markings, or arrows that indicate a lane is meant to be shared with cyclists. Other changes: color-coded bike lanes and street signs that indicate bike-friendly car lanes. Read more about the program at Austin On Two Wheels
here
.
________________________________________________________________
'NITES, A Blog For Austinites :: Supporting local live music in Austin, Texas :: nitesblog.com