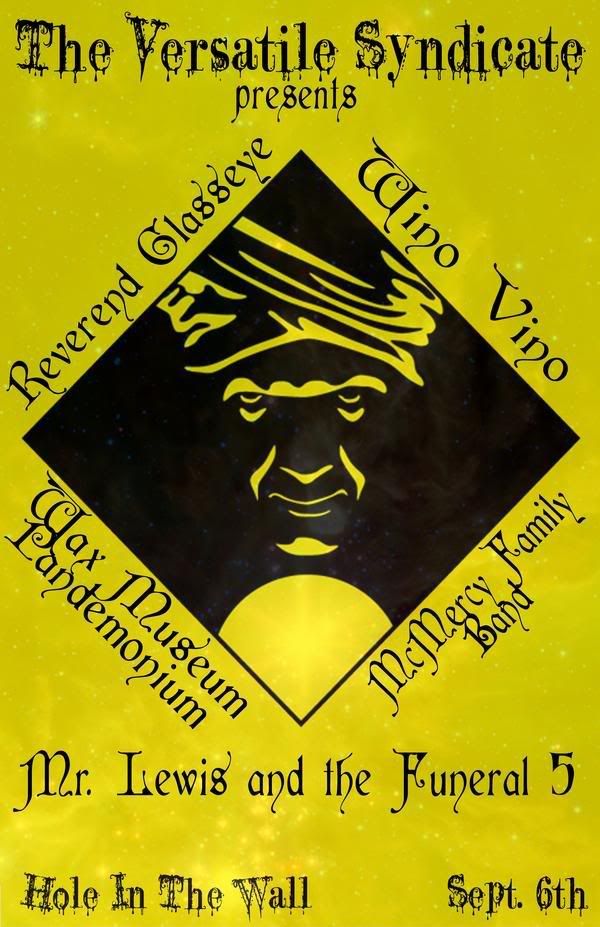 T
onight, and the first Sunday night of every month, the Hole In The Wall will host a concert series presented by a local booking and management firm called The Versatile Syndicate. Each showcase will have a different theme and will utilize varying amounts of bands. Tonight's show, as Versatile Syndicate owner Gene Griffin describes it, will have a "whimsical, carnival feel" to it.
The Versatile Syndicate put on a couple of great showcases during South By Southwest this year, with a pretty musically diverse assortment of local and out-of-state bands. I imagine this new concert series will try to replicate that feeling. If these shows end up being only half as fun, they'll still be the place to be.
Catch the following bands tonight at Hole In The Wall:
Mr. Lewis and the Funeral 5
|
MySpace
McMercy Family Band
|
MySpace
Reverend Glasseye
|
MySpace
Wino Vino
|
MySpace
Wax Museum Pandemonium
|
MySpace
________________________________________________________________
Please consider making a small donation or sharing my content with others. Click below.