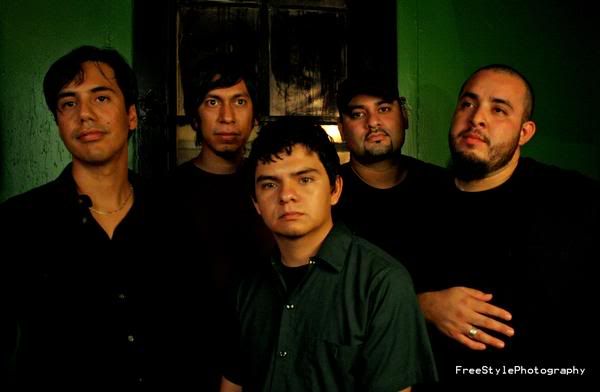 A
s you may or may not know, I do some video work for Austin Vida, an online Latino music magazine. I like to share that work on 'NITES because I think there's a lot of good music coming out of local Latin circles that my fellow Red River rats might not know about (but should). Maneja Beto is a prime example of this. This indie-en-Español quintet is one of the best bands in town. Period. Not one of the best bands in town that sings in Spanish or plays cumbias. Just one of the best, most innovative bands in general. They manage to capture the mood and spirit of Joy Division and The Smiths and mix it with the sounds of Latin percussion and space-rock guitars.
Austin Vida filmed an interview with Maneja Beto in anticipation of their big show tonight on Mohawk's outdoor stage. It's gonna be a damn good show; get details about the show at Do512
here
.
Check out some live footage of Maneje Beto below, and watch our interview with the band at Austin Vida. It's currently the featured video on the
homepage here
.
________________________________________________________________
Please consider making a small donation or sharing my content with others. Click below.