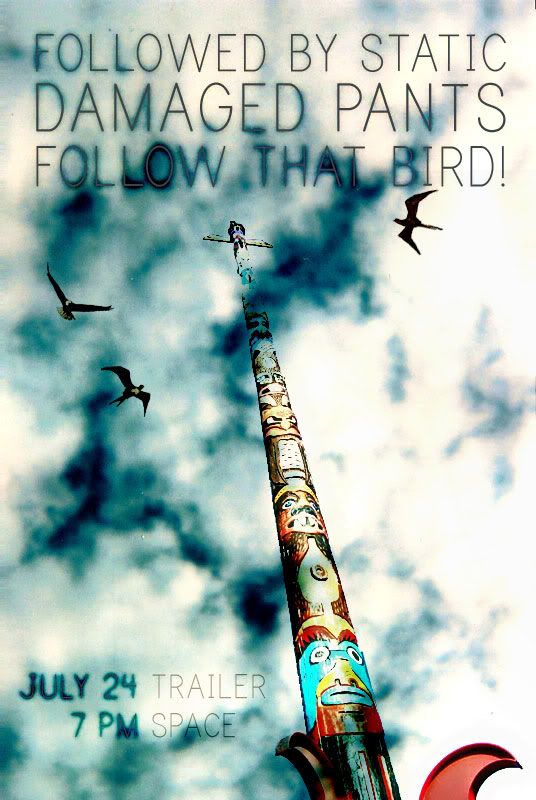 I
t's Follow Friday! No, I'm not talking about
Twitter
. This evening, Trailer Space Records in East Austin (1401-A Rosewood Ave) is hosting three young and interesting local bands: Follow That Bird, Followed By Static, and Damage Pants.
Follow That Bird
is a punky trio started by UT friends Tiffanie Lanmon and Lauren Green. Their sound fluctuates between manic and calmly serene. They've probably had it up to here with Sleater-Kinney comparisons, but hey, what're you gonna do? They claim Hella and Led Zeppelin as influences. Lanmon's drumming style, while impressive, isn't as ridiculously
unhuman
as Zach Hill's, but there's no denying her chops behind a kit. You can download an mp3 from the band's fantastic self-titled EP
here
.
Also playing is
Followed By Static
, a band whose sense of humor and good-natured spirit away from the stage is a refreshing counterpoint to their agitated and angsty electro folk-pop on stage.
The show starts at 7pm, so you can catch three cool bands and still have a night out on the town afterward. Do it!
Here's a video...
________________________________________________________________
Please consider making a small donation or sharing my content with others. Click below.