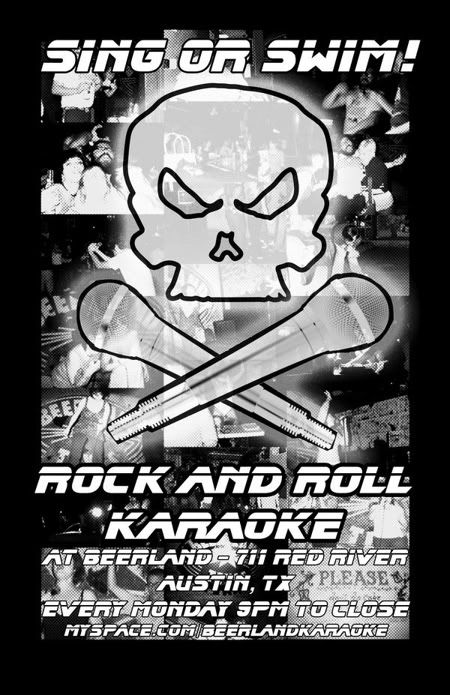 E
very now and then, it'll be a Monday night and I'll be walking to Plush or Beauty Bar for their consistently solid Monday night residencies (Giant Steps Productions and Monday Night Alright, respectively) and I'll hear some terrible band with a prerecorded backing track and tone-deaf vocals coming from Beerland, and I'll think
What the deuce?! I know it's Monday, but Jesus!
And then I'll look inside and realize it's only karaoke night at Beerland.
I keed, I keed!
Admittedly, I only see a show at
Beerland
once or twice a month, but I always enjoy it in there. Something about the vibe is all right. It's dark and what a real estate agent would call snug (read: tiny). But it works for Beerland, especially for the
psychedelic bands
and garage-rock acts like Shapes Have Fangs, Wine & Revolution, and Harlem. But on Mondays, Beerland belongs to the fans, not the bands. Drink, sing, and be merry. Check out this
extensive list
of Beerland karaoke songs.
________________________________________________________________
Please consider making a small donation or sharing my content with others. Click below.