I started filming bands exactly a year ago, so I thought it would be nice to do a "where are they now?" sort of segment. All this week, I'll bring you a video shot in July 2008 along with an update on the band.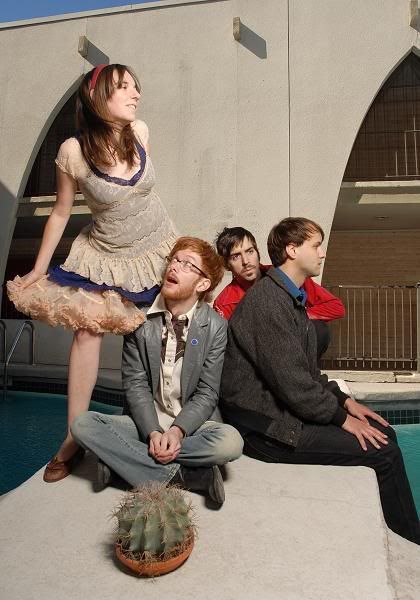 Peel
W
hen I filmed the feel-good indie-pop stylings of Peel last year, they were without principal songwriter and lead vocalist Josh Permenter. It wasn't the first time they'd gone without him and continued playing as Peel while he traveled or lived elsewhere. He returned to the band last fall, and the band played around town more often as a result, from Red River district clubs like Beauty Bar to the more off-the-beaten-path spots like the Moose Lodge. They started working on a new EP this year too.
But Permenter recently decided to leave Austin for San Francisco, leaving the band's future in limbo.
Peel
is throwing a going-away bash on Friday night to send Permenter off right. Peel will play Baby Blue (1522 E. 12th), along with their friends
Sunset
. Whether Peel will continue in its shorthanded lineup (as it did this time last year) remains to be seen. The band has committed to finishing the EP, but beyond that, it's anybody's guess.
This is my last video in this week's series of 2008 'NITES bands revisited. I filmed a bunch of other cool bands last year too. Check 'em all out here:
vimeo.com/album/78325
And stay tuned for all-new videos starting next week.
________________________________________________________________
Please consider making a small donation or sharing my content with others. Click below.