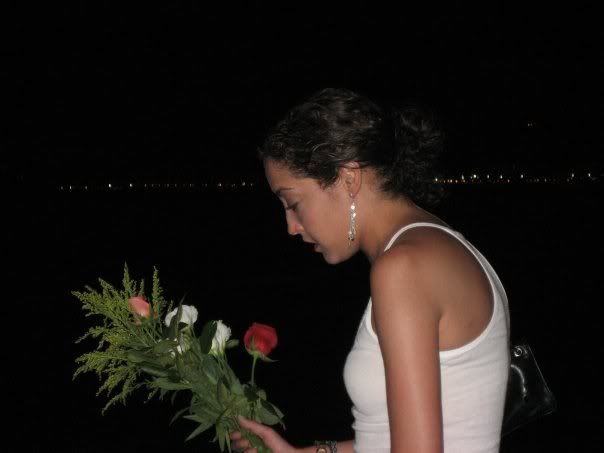 L
ast week, the world lost a truly special individual. Caprice Padilla was an avid music fan who loved the local scene. She was a talented and passionate photographer, writer, and editor who had more enthusiasm and energy for Austin music than most people you'll ever know. She was one of this blog's earliest followers. Her spirit was powerful, nurturing, and unwavering. Even through her lifelong struggle with cystic fibrosis.
Cystic fibrosis, if you don't know, is a genetic disorder that can cause excess mucus production in the lungs, making it difficult to breathe for those with the disorder. Further complications and infections can result, and it's not uncommon for those in the later stages of the disorder to breathe with the aide of an oxygen machine. But none of this ever stopped Caprice from living and enjoying life to the greatest extent possible.
I first heard of Caprice through
Adelante
, a no-budget grassroots publication unofficially published by University of Texas students. Caprice helped start Adelante a couple years earlier at UT, but she was back home in El Paso, undergoing treatment, when I joined the small yet dedicated team during my senior year. Despite living so far away, Caprice was still our head copyeditor and contributed stories and photos to Adelante. In a way, she was our El Paso bureau chief. Adelante was a bi-semesterly Latino-oriented newspaper that boldly took on issues of immigration and discrimination -- issues that UT's official paper, The Daily Texan, seemed to shy away from at the time. The May 2008 issue was Adelante's last, but Caprice's editing played a big role in making it Adelante's best.
Despite her knack for civic journalism, Caprice's real passion was music. She had been a copyeditor for the local entertainment magazine
INsite Austin
since 2006, both while living in Austin and El Paso. She also had a
photoblog
that illustrated her talents behind the lens. She was a huge Blue October fan, going to their shows early and often, long before they became a staple on local alternative radio and they were selling out consecutive nights at Stubb's Amphitheater. Every now and then, she also contributed album reviews and photos to
BandVibe
. All of this while being a full-time student and working part-time jobs. That's the kind of passion, motivation, and seize-the-day attitude we should all hope to have.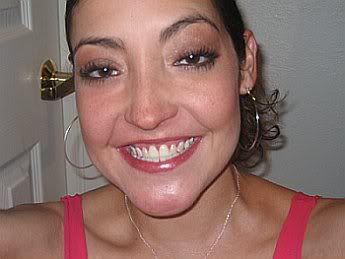 I never had the fortune of meeting Caprice in person. Her Facebook pictures showed a large, warm smile, that I'm sure must've been infectious in person. But this is the world we live in, where you don't necessarily have to meet someone to gauge what kind of person they are. Between e-mails, Facebook messages, and blog posts, you can get to know and become attached to someone who lives hundreds of miles away. We traded e-mails about music and Austin every month or so.
She spent much of the past year living in Los Angeles, near the UCLA medical center, waiting for a potential donor. She was finally told several months ago that she wasn't healthy enough for the lung transplant that her body required and that she likely wouldn't survive surgery. She was taken off the waiting list. Caprice spent her final months with her family in El Paso. It was my birthday last week, and I had to renew my license. I made sure to check the box to become an organ donor and to be listed in organ donor databases. It's really the least any of us can do. But if you want to do a little more, you can donate to the
Cystic Fibrosis Foundation
.
Caprice was an honest and inspiring example of living life to the fullest. Maybe it takes something as profound as a life-threatening condition to make us stare our mortality in the eye and choose to live out our dreams and passions in spite of it, not because of it. We should all use her example and follow our passions and our muses. If you want to be a veterinarian or a teacher or a rock star, you should always be taking little steps toward your goal. Sure, nothing happens over night, but nothing good worth having ever came to those who stood still or shut the world out. Or maybe you don't know what you're passionate about. Well, use this opportunity to figure it out. There's no reason to live a life that lacks passion. You're healthy, you're free, and you're here (for now). Make the best of it. Caprice did.
I want to end this post with Caprice's words. Her Facebook page has become a memorial of sorts, and one of her friends posted an e-mail message from a couple years back that I think does better than I can to illustrate her unflappable spirit and positive nature. Rest In Peace, Caprice. You will be missed.
"When life hands you lemons, ask for a tequila shot. - So here I am again, frustrated that things have not gone the way I've planned. Then it hit me, and I was reminded of just how unpredictable and uncertain life is. It is amazing what can happen and change in a single year. That's what makes life so damn exciting. You start off in one direction, and end up in an entirely different place. Life works in the weirdest ways, and I can attest to the fact that time after time, shit can try and knock you down. But if you don't get back up, you're never going to experience life: The ups and downs, the triumphs and defeats, the passion and the pain. So get out there people, and live life to its damn fullest."

-- Caprice Padilla (1982-2009)
________________________________________________________________
Please consider making a small donation or sharing my content with others. Click below.